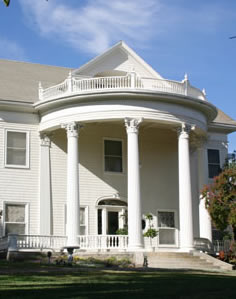 Arizona Jumbo Loan
Looking for a Jumbo loan in Arizona? Then you have arrived on the correct page, because…
Arizona Wholesale Mortgage Inc. is Arizona's Jumbo loan specialty broker.
A Jumbo loan is a mortgage in an amount that exceeds $424,100 for most of the United States. (The two exceptions are Alaska and Hawaii.
Any Arizona loan that exceeds $424,100 is considered a non-conforming loan and will be underwritten as a Jumbo loan.
Whether you need a Jumbo loan, Arizona refinance, or an Arizona purchase, you will greatly appreciate our expertise in handling your unique situation.

If you would like a custom Jumbo loan mortgage quote, you can:
1.) Send us an email and tell us your desired loan amount and your credit score, if you know it. Also, be sure to tell us if you are self-employed.
Or
2.) Call us at (602) 358-8717 to speak with an Arizona Jumbo loan specialist.
All lenders have caps on Jumbo loans, but you will find they vary from lender to lender. If you call three different banks, you will often hear three different "maximum loan amounts" regarding the Jumbo loans lenders offer. Sometimes the maximum loan amount is as low as a million dollars, but we work with financiers who offer loans as high as $3,500,000.
Of course, because home values change over the years, the Jumbo loan limits have changed in kind. Every few years, the Jumbo mortgage loan limits are raised.

Why you should always use a mortgage broker for your Jumbo loan:
As a broker, we will shop around and find the lowest Jumbo loan rates in the country. From day-to-day, the lender that we choose can vary, based on what their posted rates are. We are brokered with over 100 different Jumbo loan portfolio lenders and, on any given day, receive rate sheets from every single one of them– from New York to California.
If you call your own bank, or even a bank in another state, you will be quoted their retail Jumbo loan rates for the day– and only their rates. If you call us, you'll be quoted the best rates and costs that we can find across the entire United States.
If your local bank can offer you a better rate and closing costs on a Jumbo loan than we can: We suggest you use them!
Allow us to shop around for you and offer you the best rate and closing costs that our loan officers can find.
A Jumbo loan mortgage is a mortgage with a loan amount above the industry standard definition of the Conventional, conforming mortgage loan maximum. This maximum is set by the two largest secondary market lenders, Fannie Mae and Freddie Mac.
Loans above the Conforming limits may be offered by servicers of these wholesale insitutions as well as Wall Street conduits who provide warehouse financing for mortgage lenders.
The loan amounts reflect average loan sizes nationwide. Jumbo loan mortgages apply when agency limits don't cover the full loan amount. Fannie Mae (FNMA) and Freddie Mac (FHLMC) are the agencies that purchase the bulk of residential mortgages in the U.S. They set a limit on the maximum dollar value of any mortgage they will purchase from an individual lender. As of 2007, that limit is $424,100.
This leaves a portion of the market to look elsewhere for placement. Other large investors step in to fill the need with maximum mortgage amounts in the range of $1,000,000 – $2,000,000. The average interest rates are typically greater than normal for Conforming mortgages, and vary depending on property types and mortgage amount.