7 Remodeling Ideas that Add Value To Your Home
Are you considering a remodeling project for your home? Before you begin, you should determine whether the project you're considering is worth your time and investment. If you want to increase property value and boost your chances of selling, some proven remodeling projects are sure to do just that.
These seven remodeling projects will not only help you increase your property value, but they're sure to have impressive results, too.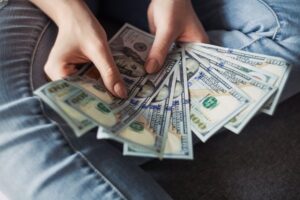 Project #1: Install a New Roof
A new roof is fantastic for improving property value. In fact, it can increase your home's resale value by as much as $12,000. Most roof remodels have an ROI (return on investment) of around 68.4%, That means that you can expect to get 68.4% of what you spend on your roof back when you sell the home. So, if your roof is in a bad state, consider installing a new one.
According to Jeff Guthrie, a roofing contractor in Phoenix, Arizona, one of the best ways to improve a home's roofing is to go with an innovative shingle type, like composite shingles, to maximize your return.
Project #2: Redo the Kitchen or Bathroom
Ask any realtor, and they'll tell you that it's the kitchen and the bathrooms that close the deal on home sales. In fact, research indicates that remodeling your kitchen can provide an ROI of as much as 87%.
If you aren't sure where to start in the kitchen or bathroom, go with the countertops. They're the showstoppers in both rooms. You can make a significant impact by choosing a material like quartz. Just be sure to check out the cost of quartz countertops in your area before committing to an idea. Once you've upgraded the counters, renovate the rest of the room to match. Redo the cabinets, floors, and fixtures to bring the whole room together.
Project #3: Switch to Hardwood Floors
Did you know that 90% of realtors agree that houses with hardwood floors sell faster and for more money? If you want to increase your property value, then you can't go wrong making the switch to hardwood floors. If you already have hardwood, be sure to give it a good polish to make sure it's in top shape.
Project #4: Increase Energy Efficiency
Sustainability is a significant trend in the home market. More homeowners are looking to purchase houses that are energy efficient and use sustainable materials. Consider upgrading your insulation, weatherproofing, and using sustainable materials. If you're committed, make the switch to solar. Houses with solar power sell for 4.1% more than homes without solar power.
Project #5: Build a Wooden Deck
Recent research indicates that adding a wooden deck is the most cost-effective remodeling project for a mid-range home. Who doesn't love a large wooden deck overlooking a beautiful backyard? Wooden decks are relatively cheap to build, especially when you consider their return.
Project #6: Upgrade the Siding
You might be surprised to know that new siding can provide an ROI of 84.3%. If your house's current siding isn't up to par, consider redoing it or upgrading it.
"There's no shortage of fantastic siding materials available on the market. If you want luxury, go for natural stone or brick. If you want durability, go for fiber cement. If you just want it to look nice, you can't go wrong with vinyl. The most important thing is that your siding looks amazing and functions well." – Greg Scott, Houston Home Remodeling Pros
Project #7: Add More Square Footage
The most straightforward way to increase property value is to add square footage. You can add a second floor, a mother-in-law-suite, increase the size of your kitchen or laundry room, or more. More square footage equates to a higher ticket price. However, be sure to get the appropriate permits and keep track of your expenses. Adding square footage can get you upside down quickly if you aren't thoughtful.
Start Remodeling and Increase Your Property Value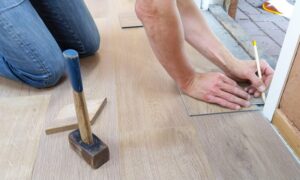 These seven remodeling projects are proven ways to increase your property value. Don't waste your energy, time, and money on projects that won't give you the results you want. Instead, focus on projects that have proven time and time again that they directly increase your return on investment and make homebuyers more apt to buy your house.
The best thing is that all these renovations also have beautiful results. So, not only do you increase your property value, but your home looks terrific, too.