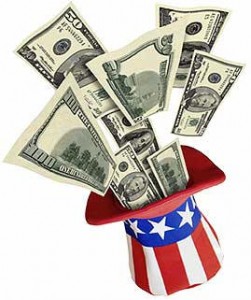 Government Mortgage Loans
The United States government offers several types of insured government mortgage loans. These government mortgage loans are subsidized by the U.S. government.
VA Loans

FHA Loans

Reverse Mortgages

USDA Rural Housing Loans
VA and USDA Rural Housing loans do not require money down while FHA and Reverse Mortgage purchases do require down payments. A regular Reverse mortgage involves getting cash back.
VA loans, FHA loans, and USDA Rural Housing loans in general all need a middle fico score of 620 or higher to qualify. We do have some FHA & VA lenders that will lend to lower fico scores such as 580 but your interest rate will be higher.
Reverse mortgages are not fico score driven. Instead, one needs to be at least 62 years of age to qualify.
USDA Rural Housing government loans have an income requirement. The income is based on the number of members in your household and the county in which the home resides. Each county has different income restrictions. For more information go to the USDA Rural Housing website.
Looking for more information on USDA Rural Housing loans please call us at 602-358-8717.
Each of these different government mortgage loans have different home mortgage loan qualifications. No two programs are alike. They all have different fico score, debt to income, and loan to value requirements. Guidelines are constantly changing so please call us and we'd be happy to go over the home mortgage loan programs with you.
We are available seven days a week to answer your home mortgage loan questions from 8:30 am until 6:00 pm.